If you're in the market for a new family car, the Volkswagen Tiguan should definitely be on your shortlist. It's spacious and comfortable enough for the whole family.
A great option if you want a reliable, affordable vehicle that can handle miles of road trips with noisy kids.
It has an attractive interior, plenty of room for passengers and cargo, and plenty of advanced driver assistance systems for you and some cool tech for the kids.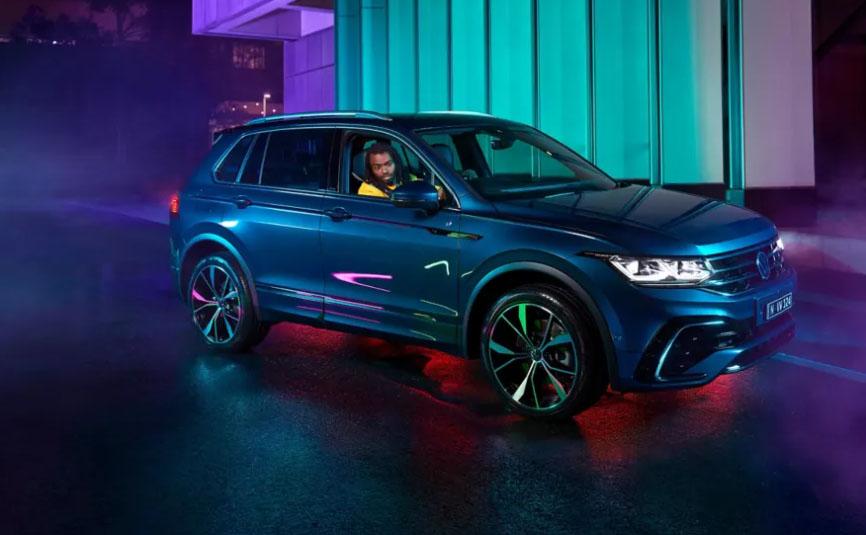 Safety is always a top priority for families. Because of this, the Volkswagen Tiguan has great handling and some advanced safety features, making it a very safe choice for families.
The Tiguan comes with a high safety rating from both the IIHS and NHTSA and comes standard with blind spot monitoring and rear cross-traffic alert.
Its fuel economy makes it an affordable option in terms of cost-per-kilometre driven.
Available in both front-wheel and all-wheel drive, so you can choose the configuration that best suits your needs.
If you're looking for a well-rounded family car that's stylish, practical, and safe, the Volkswagen Tiguan should definitely be at the top of your list.
Why Buy a Volkswagen Tiguan
Families need a reliable car that can handle anything and the Volkswagen Tiguan is the perfect car for that.
With plenty of cargo space and comfortable seating for everyone. With the Tiguans superior performance and handling, it is the perfect car for any family.
The number one advantage Volkswagen Tiguan has over its competitors.
Lower cost of ownership compared to competitors
Turbocharged engine options provide a powerful performance
An available all-wheel drive system for improved traction and handling
There are also some drawbacks to consider before buying the Volkswagen Tiguan:
The base model does not come with the full suite of advanced driver assistance systems; these need to be purchased as optional add-ons at an additional cost.
While turbocharged engines provide improved performance, they do tend to have higher maintenance costs than naturally aspirated ones due to their complex design.
More About The Volkswagen Tiguan
The Volkswagen Tiguan is a compact crossover SUV that can seat up to five people comfortably. With its two rows of seating, you get to squeeze more in.
It comes with a good amount of boot space – enough for a family to fit their luggage and groceries. The 615-litre capacity is expandable up to 1,655 litres with the back seats folded down.
Overall, the Volkswagen Tiguan is an awesome choice for anyone looking for a very efficient SUV.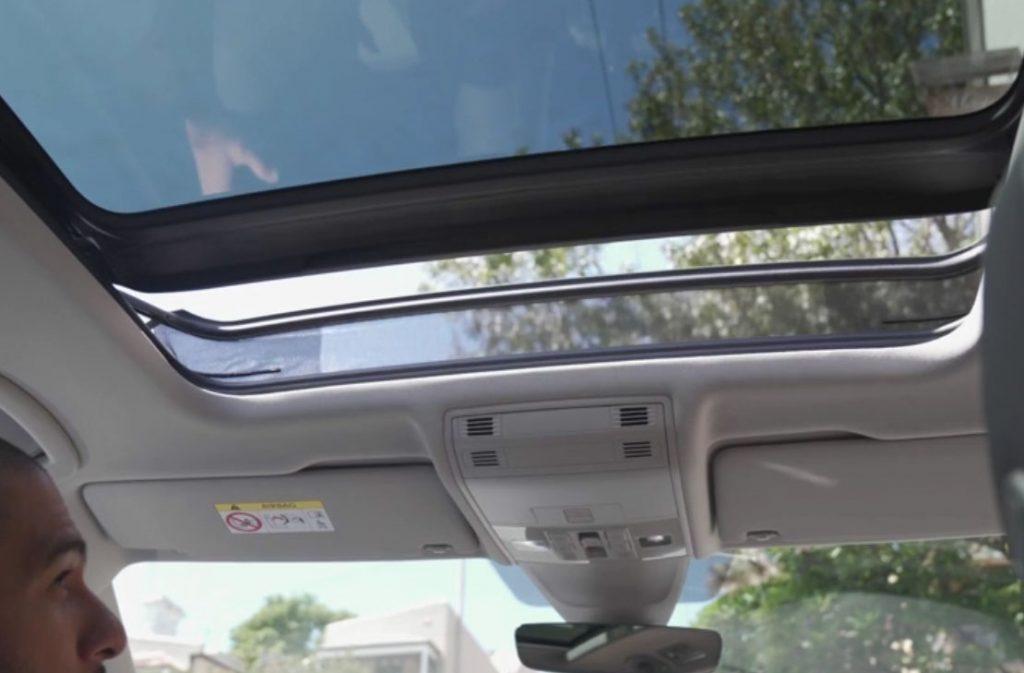 The Interior Volkswagen Tiguan
The interior of the Volkswagen Tiguan is attractive and modern, with a simple design that is easy to use.
The seating offers plenty of space for passengers, as well as storage compartments located throughout the cabin.
The optional leather upholstery adds a luxurious feel to the cabin, while optional heated and cooled front seats provide all-day comfort. Grey makes the car feel like a luxury. Vienna leather4 appointed trim in Titan Black or Storm
Tiguan's dashboard is awesome and easy to use. Features an 8-inch touchscreen display in the dash, which provides quick access to media and navigation options.
The Tiguan also has a rear-view camera, which makes parking and reversing much easier.
The car's infotainment system is simple to operate, and it includes a variety of features, such as Bluetooth connectivity.
Volkswagen Tiguan Engine Spec
The Volkswagen Tiguan comes equipped with a 2.0-litre turbocharged four-cylinder engine that produces 184 hp and 221 lb-ft of torque.
The engine specs for Volkswagen Tiguan are:
2.0L Turbocharged Inline 4 Cylinder Engine
up to 200 Horsepower
av. 207 lb-ft of Torque
6-speed Automatic Transmission
Front Wheel Drive
11.05 L/100Km in the City and 8.3L/100Km on the Highway
The Volkswagen Tiguan is available with either a six-speed manual or eight-speed automatic transmission. The automatic transmission offers smooth and efficient shifting, while the manual has an engaging feel and provides more control over acceleration.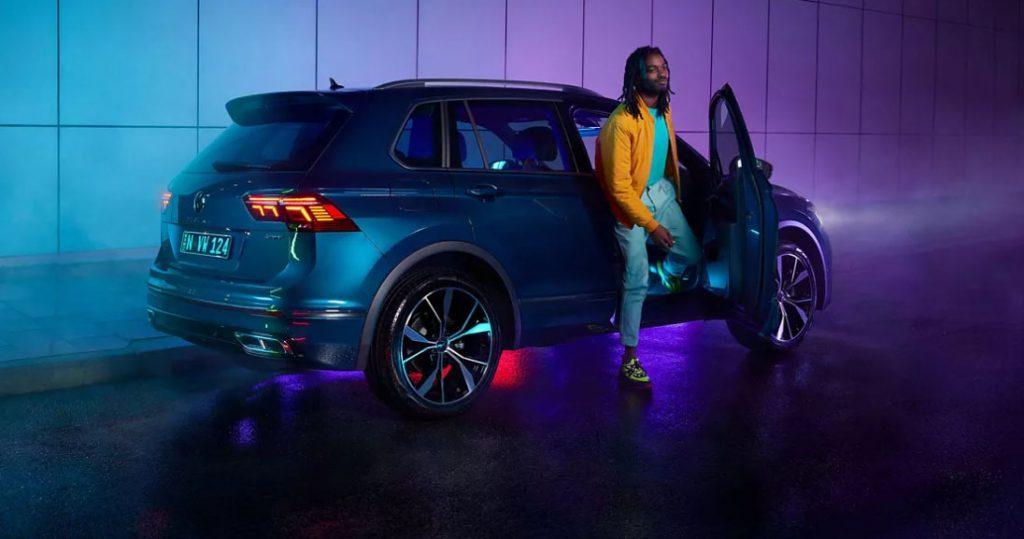 Safety Features of the Volkswagen Tiguan
The Volkswagen Tiguan is a reliable and safe vehicle that comes packed with a variety of safety features. Some of the features include:
Advanced Driver Assistance Systems (ADAS): this system provides the driver with a variety of safety features, such as lane departure warning, forward collision warning, and automatic emergency braking.
Multivariate headlights: these headlights offer a range of different settings, including low beams, high beams, and cornering lights. This allows the driver to see more clearly in all types of weather and road conditions.
Volkswagen Emergency Call: this feature automatically contacts emergency services if the airbags are deployed or if the vehicle is involved in a serious collision.
ESP (Electronic Stabilization Program): this system helps to keep the vehicle stable on the road, even in slippery or icy conditions.
These are superb features, not only do they allow you to be safe while driving, but also in collisions. With these great features, you can rest assured that you and your passengers will be safe on the road.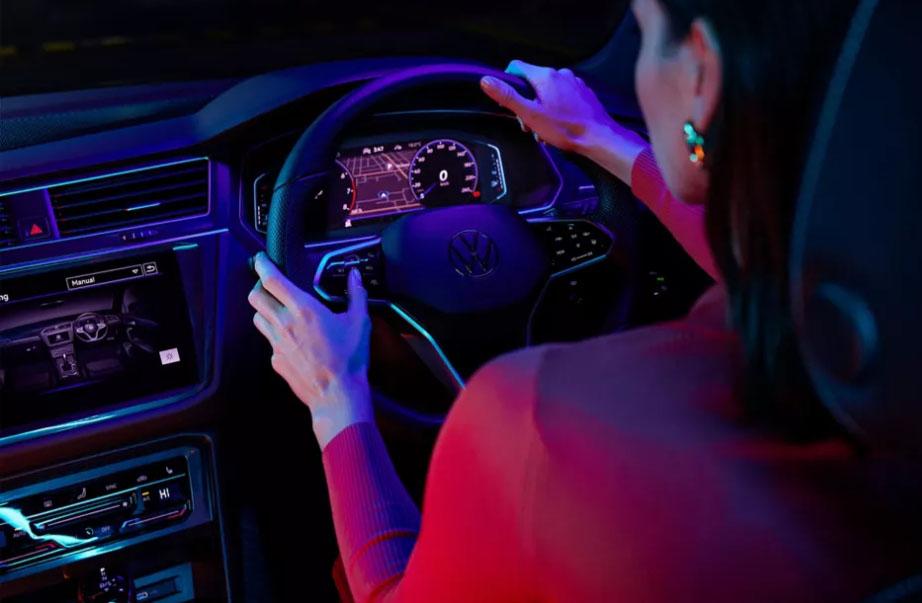 Why should you buy a Volkswagen Tiguan
The Volkswagen Tiguan is what I think is a well-made vehicle that is built to last. It's also affordable for most people, making it a great choice for budget-minded shoppers.
The Tiguan has a spacious interior, making it a great option for families or those who need extra space for cargo.
Probably my favourite features about the Tiguan would have to be the safety features and the fuel efficiency coming in at 8 L per 100km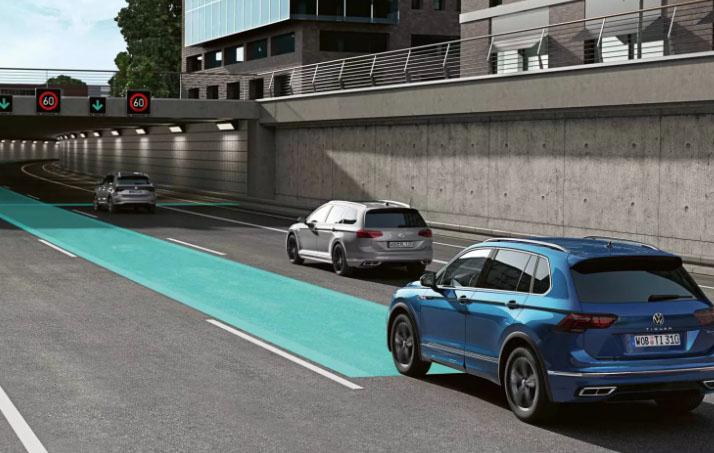 How Much Does a Volkswagen Tiguan Cost?
The Volkswagen Tiguan is a mid-sized SUV that is popular in Australia. It is a well-equipped vehicle that comes with a variety of features, and it is also quite affordable.
The starting price for the Tiguan is around $47,000, which makes it a good option for those looking for an affordable SUV.
Compare With Competitor
The Volkswagen Tiguan is a mid-size crossover SUV that competes with the likes of the Ford Escape, Honda CR-V, and Toyota RAV4.
When comparing the Volkswagen Tiguan against the Ford Escape, Honda CR-V, and Toyota RAV4, it's important to consider all aspects of each vehicle.
The Volkswagen Tiguan and Honda CR-V offer many similar features, but there are some key differences:
The Volkswagen Tiguan has a more powerful engine and greater towing capacity than the Honda CR-V.
The Volkswagen Tiguan offers an available 8-inch Digital Cockpit Display for easy access to media and navigation. The Honda CR-V does not have this feature.
The Volkswagen Tiguan comes with a rear entertainment system with a 10-inch touchscreen display and dual headphone jacks, which is not available in the Honda CR-V.
The Tiguan is better if you're looking for a vehicle with excellent performance and handling. It has a turbocharged engine that provides plenty of power, and it comes standard with all-wheel drive. The Tiguan also has a roomy interior and a long list of standard features.
I rate this car 8/10
Wrapping it up
The Volkswagen Tiguan is a great family car for those who are looking for an affordable, efficient, and reliable vehicle.
It has all the features that you would expect in a modern car, as well as some extras that make it stand out from the competition.
What about a used family car?