In the small compact SUV market the new Ford Escape has become one of the most popular vehicles in this segment.
Designed with the young progressive driver in mind, it offers excellent fuel economy at a time when prices are heading north for winter. Furthermore, the hybrid model with plug-in-electric will give you more driving time on the same tank of fuel.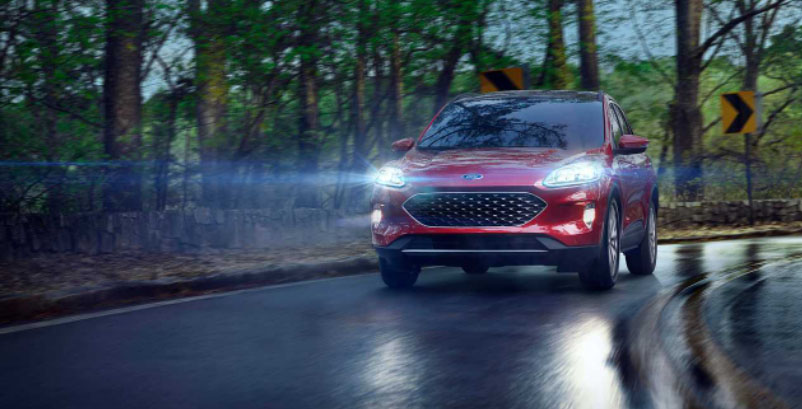 Why Buy a Ford Escape
The Ford Escape is the perfect car for the small family. A versatile and practical car with just enough space for the gang to ride around in comfort.
With its sporty features such as alloy wheels, electronic gear shifter and wireless charging station the Ford Escape is on point for the modern family.
More About The Ford Escape
The Ford Escape is classed as a compact SUV. It was first introduced in 2001 in the US and is now available in Australia with the current model being the third iteration. Three times a charm they say!
Typically known for its comfortable ride, good fuel economy, and versatile cargo space, this new model lives up to it's reputation.
The Escape is available in both front-wheel and all-wheel drive, with 5 different drive modes to represent many the different driving conditions one would experience in Australia.

The Interior of the Ford Escape
The interior is packed with features that you would expect in a modern vehicle. The front seats are spacious and supportive, with plenty of adjustments to make them fit just right.
The rear seating area is also roomy, and can easily accommodate three adults. The dashboard is easy to navigate, with all of the controls within easy reach.
There is plenty of storage space inside, both in the form of cup-holders and cubbie holes.
The cabin is fitted with the SYN3 voice command infotainment system that keeps all your devices connected and all with hands free.

Ford Escape Engine Spec's
The 2023 Ford Escape comes with a 2.0L EcoBoost petrol engine that produces a punchy 183kW and 387 Nm of torque, which is amazing for a low emission engine.
The Escape also has a PHVE option that is a Plug-in Hybrid Electric where the vehicle has a duel power source. Use the Electric plugin for zipping around town and then the petrol ICE for when you need to tow or travel long distances (or more than 57km).
Both models come with a 6-speed automatic transmission.
As far as fuel economy goes, the 2.0L EcoBoost engine gets an estimated 12.3L/100km in the city and 7.8L/100km on the highway.
How Much Does a 2023 Ford Escape Cost?
If you can get one right now, the cost of a new Ford Escape in Australia can range anywhere from basic model $27,990 to $46,490, for the top end.
However, there are many different options available in between these two extremes, so you should be able to find a model that fits your budget.
Ford also offers a variety of different financing options, so you may be able to get a better deal if you finance your purchase.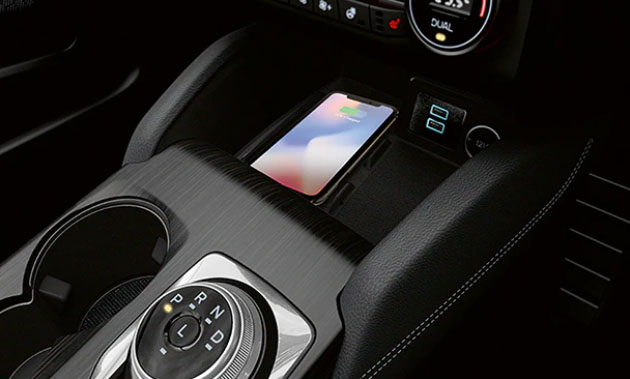 Safety Features of the Ford Escape
The Ford Escape comes packed with a variety of safety features that help keep you and your passengers safe while driving.
Some of these features include:
An Autonomous Emergency Braking (AEB) system which keeps an eye out for potential collisions which can apply the brakes in a emergency situation.
SYN3 has an emergency assist feature that will dial 000 for you on a paired smart phone – in the event of an accident.
A 180 degree rear view camera which helps you see what is behind you when backing up.
A blind spot information system which uses sensors to monitor the area around your vehicle for other vehicles or objects in your blind spot.
These are just a few of the many safety features that are available on the Ford Escape.
Active park assist
Rear traffic alert
Adaptive cruise control
Lane change monitor
Tyre pressure monitor
Electronic stability control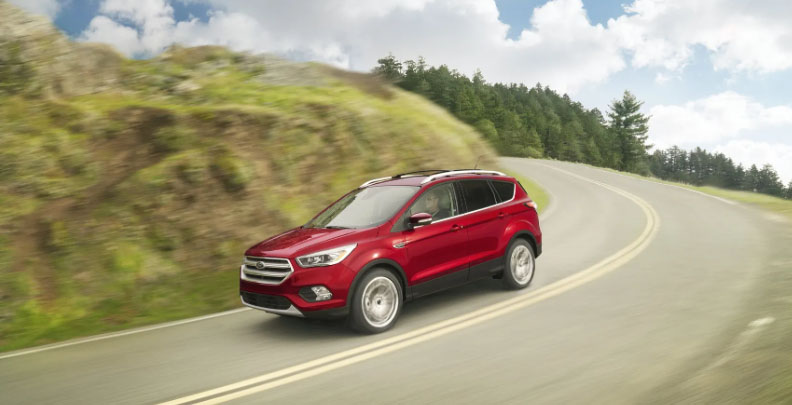 Compare With Competitor
Ford Escape verses Honda CR-V
The Honda CR-V is typically a bit more expensive than the Ford Escape. However, the Honda CR-V typically offers a bit more in terms of features and amenities. For example, the Honda CR-V often comes standard with features like a sunroof and heated seats that may not be available on the basic Ford Escape.
Another thing to consider when comparing these two vehicles is fuel economy. The Honda CR-V typically gets better fuel economy than the Ford Escape.
Wrapping it up
The Ford Escape is a small SUV that's perfect for urbanites who need a vehicle with good fuel economy and plenty of features.
It has an impressive list of standard equipment, and its engine provides plenty of power while still delivering excellent fuel economy.
We think the Ford Escape is a great choice for a young family looking for an affordable small SUV.
What about a used family car?