The 2022 Honda CR-V is an excellent choice for anyone that's looking for a reliable and cost-effective vehicle.
A large number of Honda CR-V vehicle models have been released over the years in a fairly steady succession.
It's perfect for long road trips and has enough features to keep everyone entertained. The only downside is that it doesn't have as much horsepower as some of the other SUVs on the market.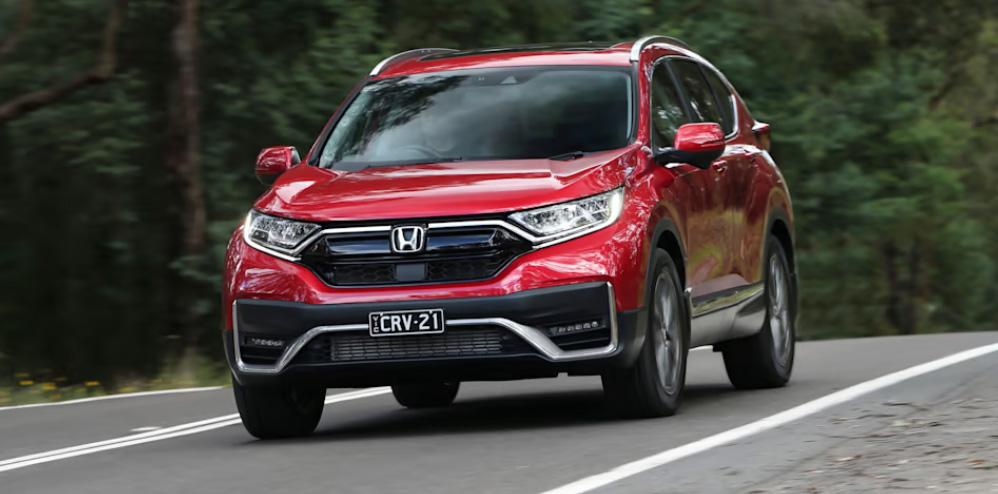 If you're looking for a reliable and affordable family car, the Honda CR-V is a great choice.
The Honda CR-V is perfect for families because it's spacious and has plenty of features to keep everyone entertained. It also gets great gas mileage, so you'll save money on your commute.
With its comfortable ride and excellent safety features, the Honda CR-V will give you peace of mind on the road.
About The Honda CR-V
The Honda CR-V is a compact crossover SUV that was first introduced in the United States in 1997. The CR-V is now in its fifth generation and continues to be one of Honda's most popular vehicles.
The CR-V is known for its comfortable ride, fuel efficiency, and practicality. It can seat up to five passengers and has a large cargo area. The CR-V is also available with Honda's all-wheel drive system.
Honda first introduced the CR-V in Japan in 1995 as a compact SUV. It made its way to the United States two years later and quickly became one of Honda's best-selling vehicles.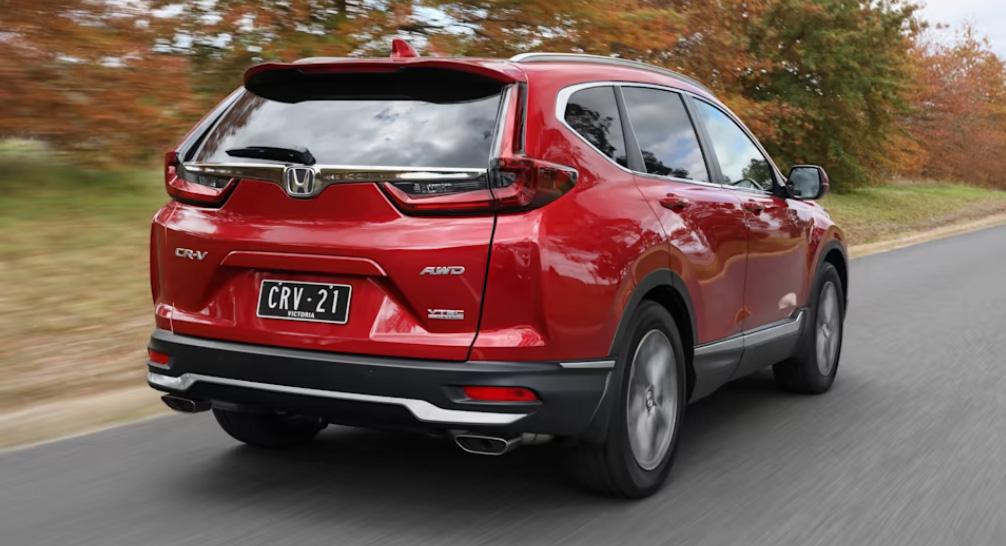 The Interior Honda CRV
The Honda CR-V's interior is designed with both form and function in mind. The comfortable seats and spacious cabin make it a great choice for family trips, while the well-organised dashboard keeps all of the important controls within easy reach.
The CRV is also equipped with a number of handy features, such as a built-in navigation system and a rear-view camera, that make it even easier to get around.
This is important because, as anyone who has ever driven in Sydney knows, finding your way around can be a bit of a challenge.
They can choose grey, off-white, or black for the interior. The colour selection of the new CR-V only contributes to its individual appeal.

Honda CR-V Engine Spec's
It comes standard with a 2.4-liter four-cylinder engine that produces 141 horsepower and 127 pound-feet of torque. A five-speed manual transmission is standard, and a four-speed automatic is optional.
All-wheel drive is optional on all models. When properly equipped, the Honda CR-V can tow up to 1,500 pounds.
The Honda CR-V gets good fuel economy, with an EPA-estimated 26 mpg city/32 mpg highway for the manual transmission and 24 mpg city/30 mpg highway for the automatic.
For many people, thirty miles per gallon on the highway would be a tremendous improvement, compared to their previous vehicles.
Fuel consumption is indeed one of the primary assets that the CR-V from Honda has to offer.
The CR-V from Honda never got more than twenty-eight miles per gallon on the highway, so the most recent model represents a significant improvement over previous iterations.
People that enjoy driving holidays will probably be able to get a lot out of their vehicles.
While many people that go on road trips will buy trucks or vans, other people may prefer cars like the CR-V from Honda in general.

Safety Features of the Honda CR-V
The Honda CR-V is a popular crossover SUV that comes with a variety of safety features. Some of the most notable safety features on the CR-V include:
Advanced Compatibility Engineering (ACE) body structure: This helps to disperse energy in the event of a crash, which can help to protect occupants.
Anti-lock Braking System (ABS): This helps to prevent the wheels from locking up during hard braking, which can help to avoid skidding.
Brake Assist: This system senses when the driver is braking hard and applies additional force if necessary, which can help to shorten stopping distances.
Vehicle Stability Assist (VSA): This system helps to stabilize the vehicle during cornering and other maneuvers, which can help to avoid accidents.
Tire Pressure Monitoring System (TPMS): This system monitors the pressure in the tires and alerts the driver if it is low, which can help to avoid a flat tire or blowout.
These are just some of the safety features that are available on the Honda CR-V. When you combine these features with its reputation for reliability, it's easy to see why the CR-V is one of the most popular SUVs on the road today.
Many people that take road trips in comparatively smaller vehicles will fold the back seats in order to create more space for everything that they would like to bring with them.
However, back seats have a frustrating tendency to get stuck in place.
The CR-V from Honda has backseats that fold smoothly, making the process of packing for a road trip that much easier. Most drivers should find that the CR-V from Honda has a great deal of cargo space in general.
They will be able to cart around absolutely everything that they need for their vacations, even within a relatively small and stylish package.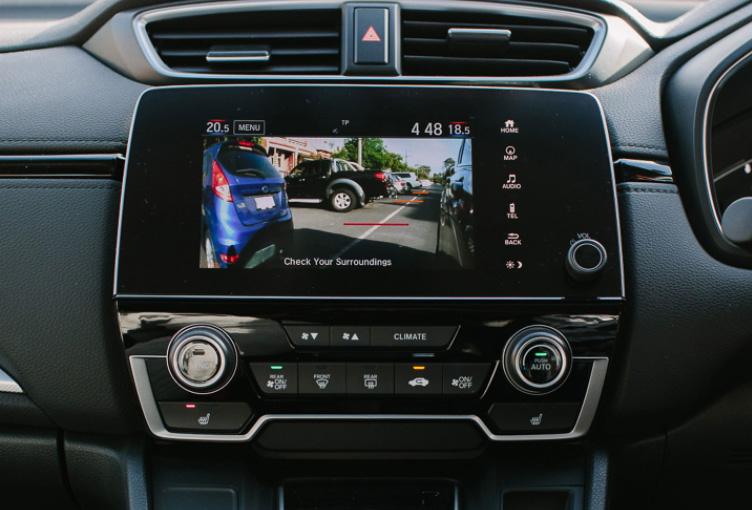 Given the enduring popularity of road trips throughout Australia, the CR-V from Honda should be a favourable choice.
The gas mileage of the CR-V from Honda already makes it a good choice for road trips, and the cargo space just makes it better.
Wrapping it up
The Honda CR-V is a great family car for those who are looking for an affordable, reliable and fuel efficient vehicle.
The spacious interior and comfortable ride make it perfect for long trips with the family, while the various features and options make it customisable to your needs.
Have a look at More Compact SUV's Here
What about a used family car?