Attention those of you with larger families! The kids will love the extra space available on-board the best 7 seater cars in Australia.
Especially the great little extra row of seating in the rear.
If you're a young couple thinking about starting a big family, you also will benefit from these types of spacious and comfort cars.
The Seven-seater vehicle range, regardless of the manufacture, are perfect because of their convenience, flexibility and the fuel-economy they provide.
Not to mention their family-friendliness, as the manufacturers pack them full of features the kids will really love.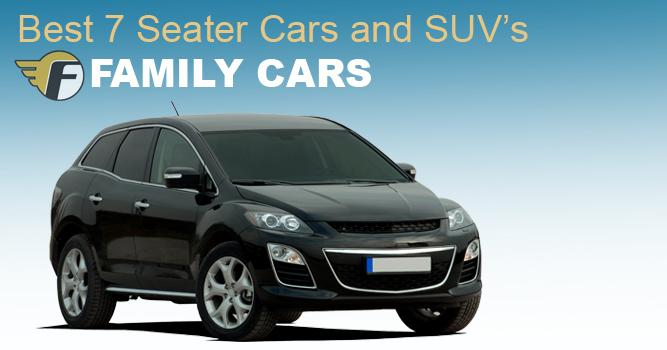 Top Australian 7 Seater Cars & SUVs 2023
If you're looking for a brand new family vehicle with ample space and comfort. You should explore at least one of these possibilities.
The following list contains ten of the most popular 7 seater cars in Australia.
1. Kia Carnival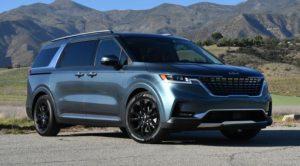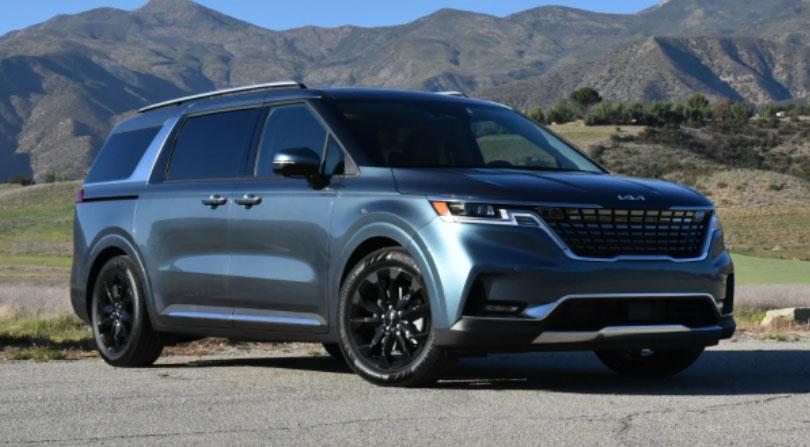 Kia Carnival is one of the most affordable models to own and operate. And as such, it is one of the most popular picks for Australians.
This vehicle is quite affordable. According to several surveys, it beats all competing brands for weekly operational expenditure.
The car is also popular because of its spaciousness and comfort. As well as its reliability and ease of driving. All in all a great family car.
PS: The Kia Grand Carnival actually has up to 8 seats! but can still carry 7 passengers.
2. Hyundai Santa Fe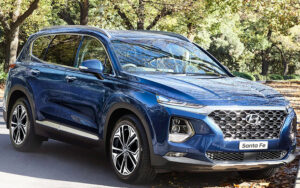 The Hyundai Santa Fe ranges in cost from $36,990 to $49,900 and brags some modern design features.
It's available with turbo diesel, a 2500-kg towing capacity. A six-speed manual or automatic transmission and excellent value for money.
The SUV has a functional and luxurious interior design. Which is one of its best characteristics. The leather seats and the dashboard design are two great features. Together they make the ride much more pleasant.
3. Nissan Qashqai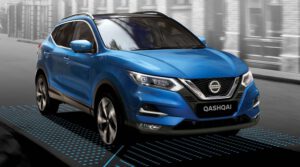 Nissan Qashqai – (Formally the Dualis) – The Qashquai gives you 7 seats for under $30K.
Go for the CVT option for best fuel-efficiency and ample storage. Boasting good handling, and plenty of room for toting around the kids (and their friends).
It even has a chilled glove-box. If you happen to need to keep a few juice boxes on hand, it will keep them cool.
Or somewhere to protect your sunglasses from extreme heat when you are not wearing them.
4. Kia Sorento – Safest SUV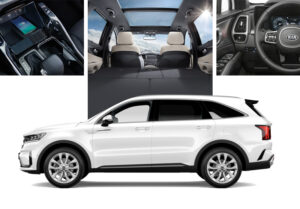 The Kia Sorento has everything you need in a modern family SUV.
This mid sized SUV has both comfort and style including a 7 year warranty and 7 seats.
Now more importantly, it's competes with the like of Volvo for the position as the safest SUV in Australia.
We think the Kia Sorento delivers incredible value for money.
5. Honda Odyssey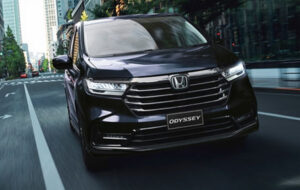 Honda unveiled the brand new member of the Odyssey family. The one that will replace the current outdated model.
According to an official announcement. The new Honda Odyssey will try to challenge the market position of Kia Carnival. Which will be interesting!
Unlike the Carnival, this vehicle is only capable of being an seven seater.
The exterior design will be remodelled to give a van-like appearance to the car. Odyssey's interior has also seen major improvements. There will be a single-tier media system and seats with a reclining function.
Honda is yet to provide information about the Odyssey engine configuration. And the other hi-tech solutions that will soon be available.
6. Volvo XC 90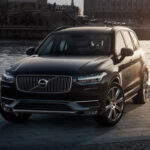 When the XC 90 first arrived it was a game changer for Volvo.
Given its position in the market the new model was assigned the herculean task of competing with rivals like Audi Q7 and the BMW X5.
Volvo, which previously had a boring and conservative image has completely turned it around with this model.
Finally the XC 90 has now joined the list of the most desired family 7 seater SUV's.
7. Toyota Kluger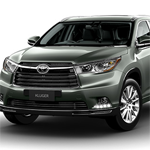 If you want something pricier but still great value, consider going for the Toyata Kluger.
This seven-seat model offers a nice V6 engine with enough power to handle all your towing duties. Yet, only available in a 2-wheel drive configuration.
If you can't find one, the Hyundai Santa Fe is the next on the list. It has much the same features. Although you do have your choice of a 2.4 litre petrol or a 2.2L turbo-diesel with the Kluger.
Neither is particularly luxurious, but they do capture a nice sporty air.
8. Mazda CX-8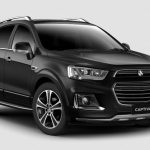 To add to the mix you may want to consider the Mazda CX-7.
The mid-size crossover SUV is perfect for larger families. It seats up to seven passengers
There are enough options to make just about everyone happy, without costing an arm and a leg.
Also comes with plenty of great features that make it the perfect car for long road trips.
9. Ford Everest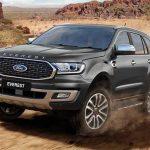 In the mid sized SUV range the top of the mountain is undoubtedly the Ford Everest.
This long standing best seller promises everything you expect from a Ford. Including a great list of options and a well-rounded driving experience.
Next in line in this price range is the Toyota Prado, which manages to match the Ford in most aspects and is a great value.
It even has a 5 door model, which makes accessing the back seat easy.
10. Audi Q7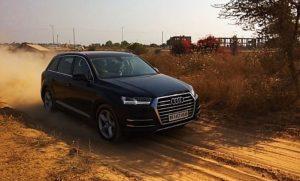 There are also European made 7 seater SUV offers on the market.
If looks are more important than space, consider this Q7. If you need a better option, the Audi Q7 has more legroom although not as much as, say the Ford does.
Instead, you get a helping of extra luxury, similar to the Mercedes GL Class, although the later model gets top scores for a fantastic engine, top notch looks, and scores of high class.
If you want one, you need to move fast because numbers are limited.
All told, the range of 7 seater SUV offerings makes this category a great car for the family.
They offer room for trips and hauling the team around. Room for carpooling as well as enough power to tow and haul as needed.
They look sporty and offer a range of luxury according to budget.
Whether you want a luxurious and spacious car. Or you're looking for a family vehicle on a tight budget. There are plenty of great options for you to choose from.
These are just ten of the best 7 seater cars on the Australian market today.