The Kia Carnival is a family car that was designed with the modern family in mind. The spacious interior and versatile seating options make it perfect for larger families or groups of friends who need to travel together.
The Carnival also comes packed with features that make driving a breeze, from the Blind Spot Detection system to the Rear Cross Traffic Alert.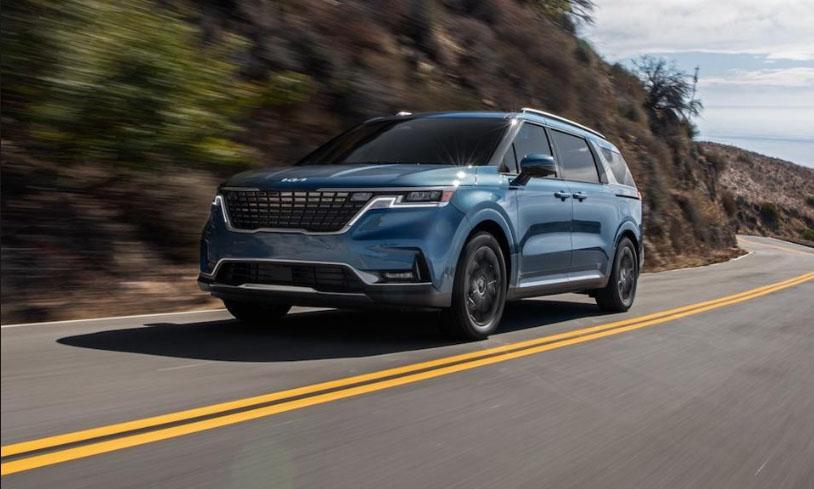 So whether you're looking for a car that can accommodate your growing family or one that has all the bells and whistles to make your life easier, the Kia Carnival is definitely worth considering.
Regularly voted Australia's No.1 people-mover the Kia Carnival is a fantastic and well equipped large family car.
Here's a few compelling reasons why.
a great price per occupant ratio
versatile seating configurations
drives like a car – smooth comfortable ride
punchy V6 engine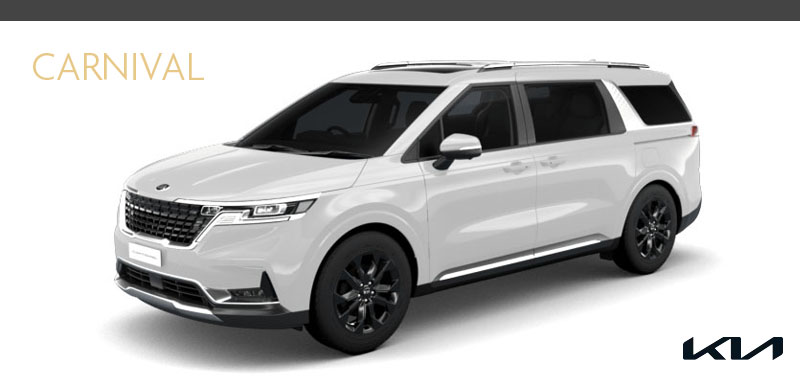 Why Buy a Kia Carnival
Families need a car that can handle everything, the Kia Carnival is the perfect car for families.
It's spacious and comfortable, with plenty of room for everyone to stretch out. And it comes with all the features you need to make every trip a breeze, from cruise control to parking sensors.
With the Kia Carnival, you'll have the peace of mind that comes from knowing you've got a vehicle that can handle everything your family throws at it.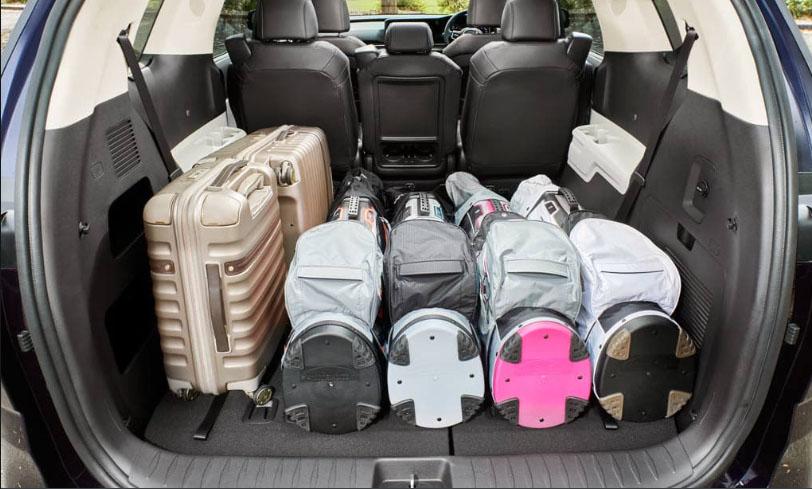 More About The Kia Carnival
The Kia Grand Carnival is a minivan that was first introduced in 1998. It is also known as the Kia Sedona in North America and as the Kia Carnival in Australia and other markets. It is manufactured by Kia Motors.
The Grand Carnival is available in both short wheelbase (SWB) and long wheelbase (LWB) models. It seats up to eight passengers and has a large cargo area. It is powered by a V6 engine and comes with front-wheel drive or all-wheel drive.
The Grand Carnival was updated in 2006 with a new grille, headlights, and taillights. The interior was also updated with new materials and trim. In 2009, the engine was updated to a more powerful 3.8-liter V6.
The previous model of the Kia Grand Carnival was introduced in 2019. It features an updated exterior design and a new infotainment system. The engine options remain the same as the previous model.
The Kia Grand Carnival is a versatile and practical minivan that is perfect for families or anyone who needs to transport a lot of people and cargo. It is well-equipped with features and offers an enjoyable ride.
The Interior Kia Carnival
The interior of the Kia Carnival is spacious and comfortable, perfect for a family car. There is plenty of legroom and headroom for all passengers, as well as plenty of storage space for luggage.
The dashboard is easy to navigate, with all of the important controls within easy reach. The seats are comfortable and supportive, and the air conditioning is powerful and efficient.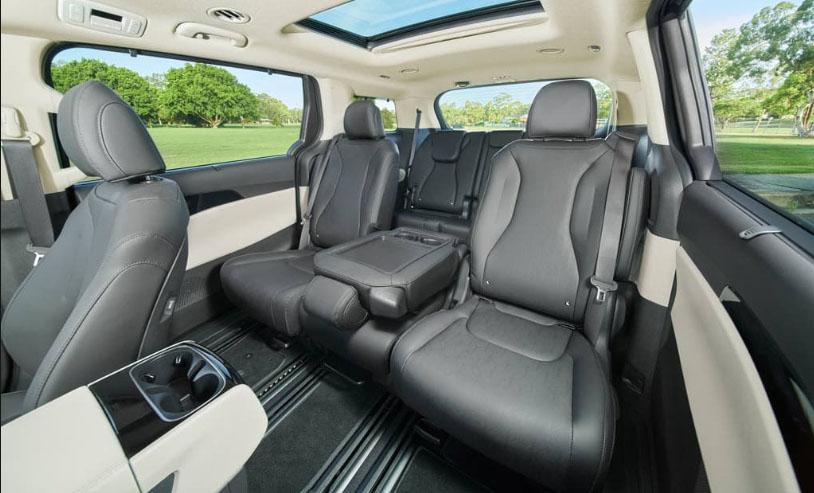 Overall, the interior of the Kia Carnival is perfectly designed for a family car. It is spacious, comfortable, and packed with features that make it perfect for long journeys.
Highlights of the Kia design include power-adjustable heated exterior mirrors, cruise control, remote central locking system, power windows, front and rear air-conditioning, a six-speaker 6CD sound system and USB / 3.5mm audio inputs for axillary tech items.
Kia Carnival 2023 Engine Spec's
The 2023 Kia Carnival is set to come with a 3.3-liter V6 engine that will produce 290 horsepower and 252 lb-ft of torque.
It will also come with an eight-speed automatic transmission. This engine is sure to provide drivers with plenty of power and great fuel economy.
It is estimated that the Carnival will get around 21 mpg in the city and 28 mpg on the highway. When it comes to safety, the Carnival comes standard with six airbags, traction control, and hill start assist.
It also has a number of optional features that include blind spot monitoring, rear cross-traffic alert, and lane keeping assist.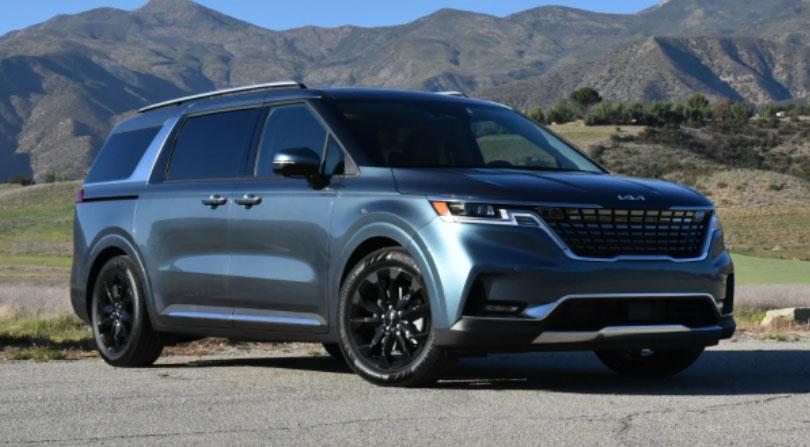 Safety Features of the Kia Carnival
The Kia Carnival is a popular choice for a family car, thanks to its wealth of features and safety options. The 2023 model comes equipped with a number of safety features that are designed to protect both drivers and passengers. These features include:
A stability control system that helps keep the car on track in slippery conditions
Six airbags for added protection in the event of an accident
A rear-view camera that helps drivers reverse safely
Tire pressure monitoring to ensure that tires are inflated to the correct level
With these safety features, the Kia Carnival is a great option for families who want peace of mind on the road.
Why should you buy a Kia Carnival
The Carnival has plenty of room for passengers and cargo, and its engine is powerful enough to handle even the most challenging terrain.
Additionally, the Carnival comes with a variety of features that are designed to make life on the road easier for families.
These features include a rear-view camera, blind spot detection, and a lane departure warning system.
Plus, the Carnival comes with a comprehensive warranty that will give you peace of mind in case of any problems.
How Much Does a Kia Carnival Cost?
Assuming you would like a rough estimate: A 2023 Kia Carnival would cost approximately $35,000 AUD to buy in Australia.
Prices may vary depending on the specific model and trim level that is chosen, as well as any additional features or accessories that are added on.
In general, however, the Carnival is a relatively affordable option in the minivan market.
Kia Carnival verses Honda Odyssey
When it comes to comparing the Kia Carnival verses Honda Odyssey, there are a few things that come to mind. First and foremost, price is always a consideration for consumers – and in this regard, the Odyssey certainly has the Carnival beat.
The Honda starts at around $30,000, while the Kia's base price is a little over $33,000. In terms of features and amenities, both cars are pretty evenly matched – but the Carnival does have a few more options available, including an Infinity audio system and heated rear seats.
When it comes to safety, both cars boast excellent ratings – but the Odyssey has been named a Top Safety Pick by the Insurance Institute for Highway Safety, while the Carnival has not.
Ultimately, it's up to the consumer to decide which car is right for them – but the Odyssey seems to have a slight edge in terms of price and safety.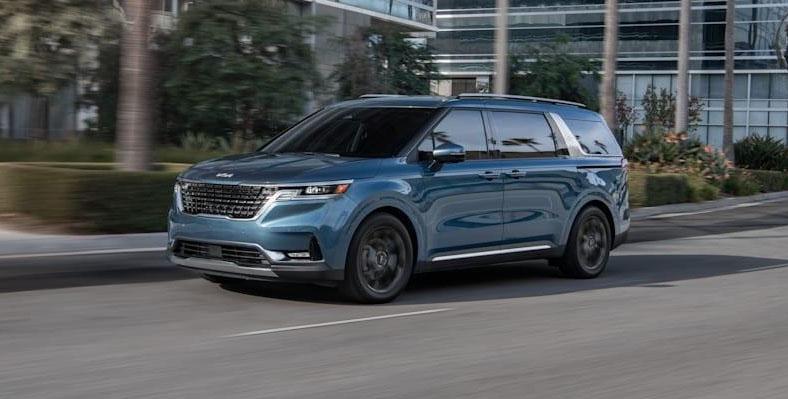 Wrapping it up
The Kia Carnival is a great family car because it targeted the needs of families. The large size and comfortable seating make it perfect for road trips, while the various entertainment options keep kids occupied on long journeys.
The safety features are also top-notch, making this a great choice for parents who want to ensure their family's safety.
Overall, the Kia Carnival is a great car for families who want a spacious and safe vehicle that will keep everyone entertained.
What about a used family car?
---
Related: Kia Carnival 2019