Honda first launched the HRV in 1999. Back then, it was one of the ugliest, most uncool cars on the planet. It literally made people flinch!
No wonder Honda pulled the plug on the HRV just two years later – in 2001.
Come 2022, SUV sales are going through the roof and Honda decides to give its baby SUV another chance. And boy, has it grown up!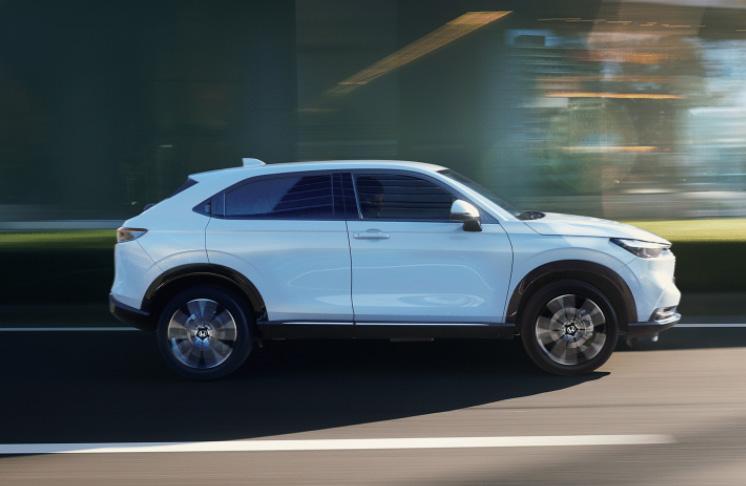 Exterior Styling
Honda's are by definition boring – unless you are talking about their motorbikes. Their cars are not meant to be exciting – they are meant to be functional and reliable.
It is almost as if Honda is purposely trying to make their cars not look good! However, the HRV is a completely different story – it has striking visual appeal.
If the first generation HRV was like an awkward teenager with acne, braces, spectacles and a frail body, this one is a muscular hunk!
The car looks beefy, energetic and dynamic. The earlier model felt like it was designed by a 3 year old.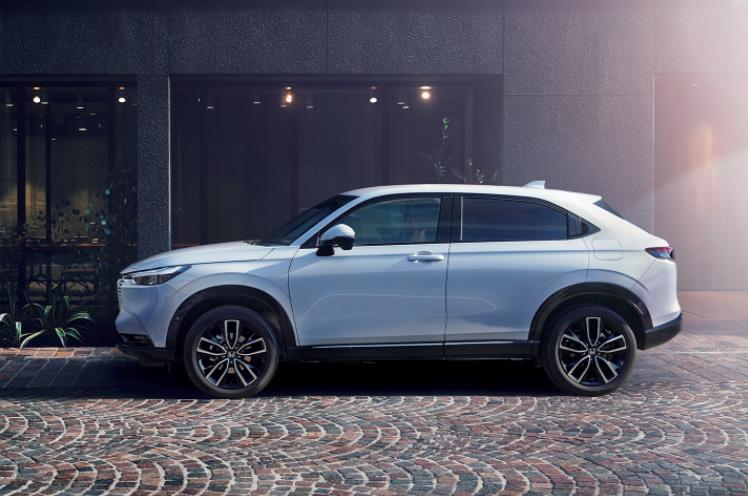 The front end gets a lavish slathering of chrome plating with a large Honda logo.
The headlights appear modern and chiselled.
There are lots of lines and along the car – to some, this might feel a bit fussy but it has a definite youthful exuberance to it.
Surprisingly, the back end looks nice too – many cars are good to look at from the front and the side but when you get to the back, it seems as if the designers lost interest and became impatient; like they were late for lunch break or something!
The HRV has a taut, well-proportioned derriere.
If you want a family car with a touch of character – The HRV makes a tempting proposition! It blends the reliability and functionality with good looks.
Why should you buy a Honda HR-V
The Honda HR-V is a great car to buy if you're looking for something that's affordable, efficient, and stylish. The HR-V is perfect for city driving, and it has a lot of great features that make it a practical choice for any driver. Some of the benefits of buying a Honda HR-V in Australia include:
Fuel efficiency – The Honda HR-V is a very fuel-efficient car, and it's perfect for city driving. It has a 1.8-litre engine that's able to get up to 7.6 L/100km on the highway and 5.7 L/100km in the city. This makes it one of the most fuel-efficient cars on the market.
Affordable – The Honda HR-V is a very affordable car, and it's a great choice for anyone who's looking for a budget-friendly option. It has a starting price of just under $20,000, which makes it one of the most affordable cars in its class.
Practical – The Honda HR-V is a very practical car, and it's perfect for families or anyone who needs a lot of storage space. It has a spacious interior with plenty of room for passengers and cargo. The HR-V also has a number of handy features, such as fold-flat seats and a rear-view camera, that make it a practical choice for any driver.
Stylish – The Honda HR-V is a stylish car, and it's sure to turn heads when you're driving around town. It has a sporty look that's sure to appeal to anyone who wants a stylish car.
Reliable – The Honda HR-V is a very reliable car, and it's perfect for anyone who wants a car that they can depend on. It has a reputation for being extremely reliable, and it's backed by Honda's good reputation for quality.
If you're looking for an affordable, efficient, and stylish car, the Honda HR-V is a great choice for you. It's perfect for city driving, and it has a lot of great features that make it a practical choice for any driver.
Honda HRV Interior
The Honda HR-V's interior is designed for both form and function. The front seats are comfortable and supportive, with plenty of room for both driver and passenger. There's also a good amount of headroom, even for taller drivers. The rear seats are similarly comfortable, and there's enough legroom and headroom for most passengers.
It's known for its comfortable and spacious interior. The car seats five passengers comfortably, with plenty of leg and headroom for all.
The dashboard is simple and easy to use, with all of the important controls within easy reach. The car also comes with a variety of standard features, including keyless entry, power windows and door locks, and cruise control.
The quality of materials is better than in the Jazz and the city. The plastics are softer and even the base VTi model gets cloth door tops.
The interiors feel roomier than they actually are, thanks to smart utilisation of space.

For example: Honda has installed an electronic handbrake instead of the conventional lever, this frees up space for a cup holder.
Moreover, the cup-holder can be tweaked to hold bottles and even a small handbag.
The touch-screen multimedia interface appears hi-tech and smart.
Even the climate control feature is operated via a touch pad. The front seats are pretty comfy, although we would have appreciated a bit more thigh support.
The rear seats are surprisingly spacious – they offer decent head, leg and knee room. We were expecting the rear to be cramped, given the swooping roof-line.
Boot size is considerably larger than rivals – 1032 litres with the seats folded and 437 litres with them up.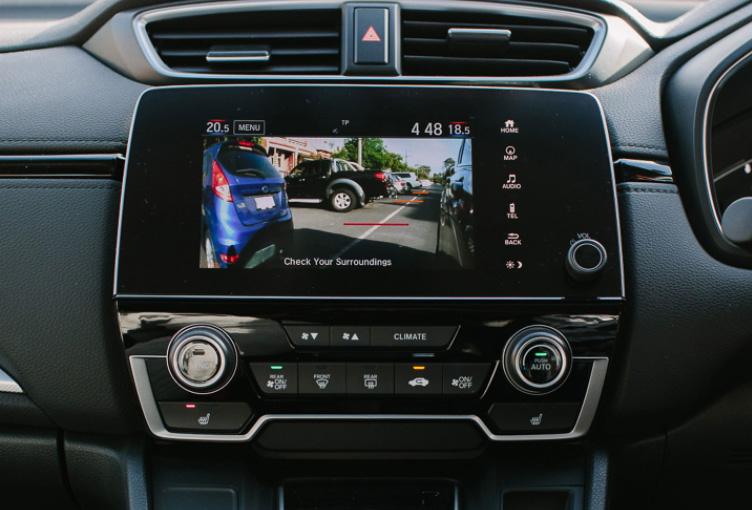 Honda Engine and Transmission
The Honda HR-V was completely redesigned for the 2020 model year, and features a new engine spec.
The 1.5 liter turbocharged four-cylinder engine produces 138 horsepower and 125 pound-feet of torque. It's paired with a continuously variable transmission (CVT) and front-wheel drive.
All-wheel drive is optional. EPA fuel economy ratings for the 2020 HR-V are 30 mpg combined (27 city/34 highway) for the front-wheel-drive model and 28 mpg combined (26 city/31 highway) for the all-wheel-drive model.
The Latest RRP Pricing for Honda HRV
One of the main questions that people often ask about the Honda HR-V is how much it costs. In Australia, the answer to this question can vary depending on a number of factors, including the model and trim level that you choose.
Generally speaking, the Honda HR-V is available in three different trim levels – the LX, EX and EX-L. The base model LX starts at $28,990, while the top of the range EX-L costs $33,490.
Of course, there are also a number of optional extras that you can add to your Honda HR-V, which will increase the overall cost.
However, even with these extras, the Honda HR-V remains very competitively priced against other small SUVs on the market.
Drivability
Honda said that they would target the Audi Q3 as a dynamic benchmark.
If you take into the account the fact that the HRV is 20,000 dollars cheaper than the Q3, you would say that Honda have done a pretty decent job.
There is very little body roll in the corners. The steering is light but not overly light – it offers a confidence inspiring weighted feel at high speeds.
The rear end gets torsion beam suspension and the HRV manages to keep its composure even on extended stretches of bumpy roads.
The car goes up steep inclines without breaking a sweat. Overtaking on the highway is a breeze. The CVT does get a bit noisy when pushed hard.
However, there is no engine noise if you drive with a light foot.
The HRV gets fantastic cabin insulation – more accord-like than Jazz. This adds to the premium feel of the vehicle.
The only downside in terms of drivability is that rear visibility is limited due to the thick c-pillars and the small rear windshield.
Thankfully, a rear view camera comes as standard on all HRV variants.
Safety
The Honda HRV boasts of a 5 star ANCAP safety rating.
It gets dual frontal, side-chest and side-head airbags as standard. ABS, Electronic Brake Distribution and brake assist functions are also standard.
All seats get a seat belt reminder warning. Other safety features include lane departure warning, front and rear parking sensors and automatic high beams.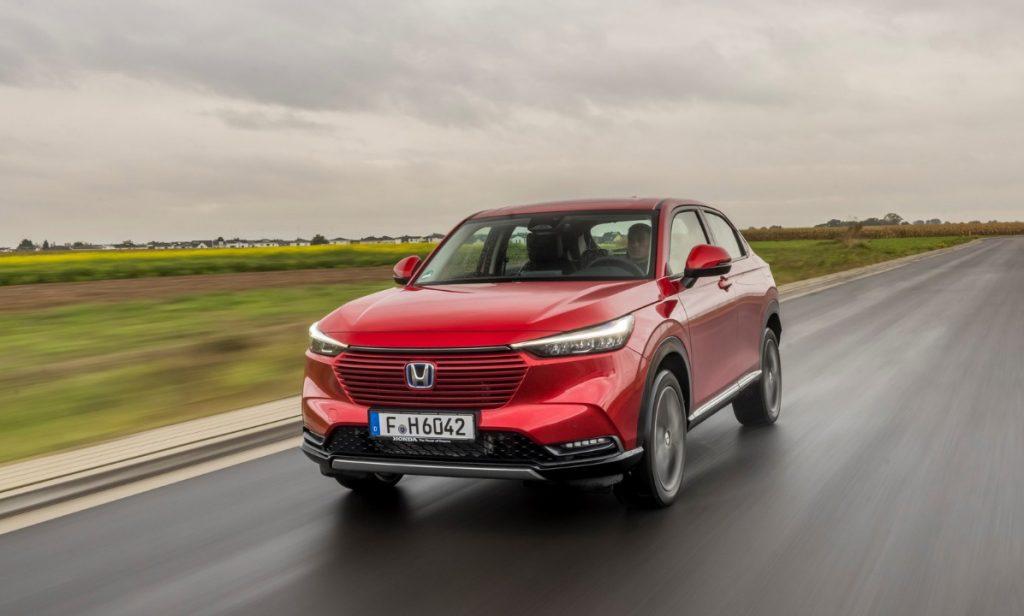 Final Verdict
The HRV is dynamically sound and fun to drive. It is stylish, modern, fuel efficient and has a big boot.
It is reliable, safe and comes with a 3 year, 100,000 km warranty. It ticks all the right boxes as a family car.
The versatile interior offers plenty of space for both passengers and cargo, while the fuel economy is excellent for a vehicle of this size.
It's easy to park and maneuver in tight spaces, yet it has enough room to comfortably seat five adults and carry their gear.
Additionally, the Honda HR-V comes with a long list of standard features that are sure to please drivers and passengers alike. If you're in the market for a affordable, reliable and practical family car, the Honda HR-V should definitely be at the top of your list.
If you are in the market for a small SUV, we recommend test driving the HRV today!
What about a used family car?