The Toyota Granvia is a great family vehicle that has been built for the Australian market. Toyota's vision was to take the people mover to the next level of sophistication.
We believe they have succeeded. It's not just a good choice for families, but also an excellent option for growing businesses who need to transport staff and clients in comfort and style.
The Toyota Granvia offers all-wheel drive capability which is perfect for tackling any terrain from loose gravel tracks to slippery, wet surfaces.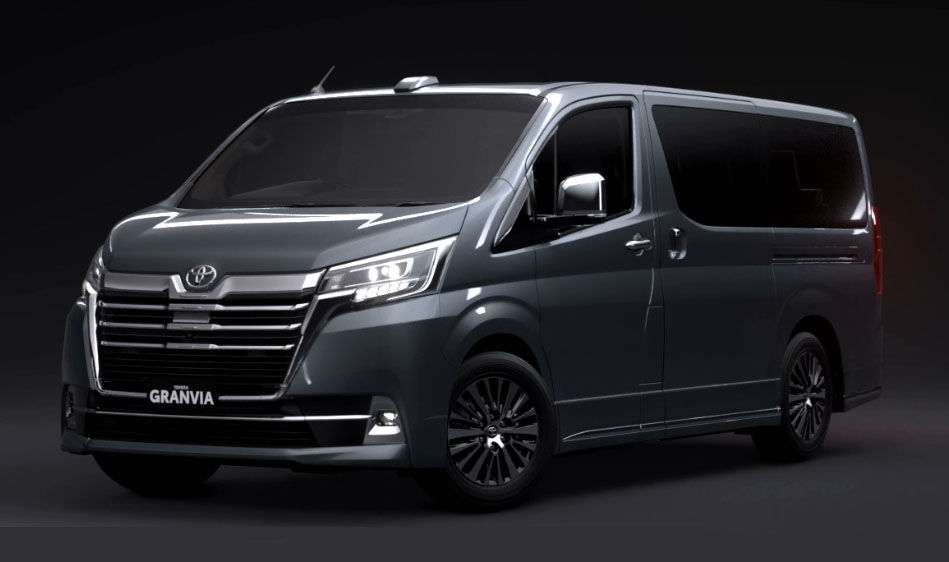 It also features comfortable seating with plenty of legroom making it easy to get in or out of the vehicle without too much fuss.
With 6-8 seats plus ample luggage space, you can easily take your whole brood with you on adventures! There's no denying that the Toyota Granvia provides practicality along with its stylish exterior.
If you are finally ready to start your family car search, be sure to checkout the Toyota Granvia today! It's a top choice for active families who live in the city or enjoy exploration by site or foot.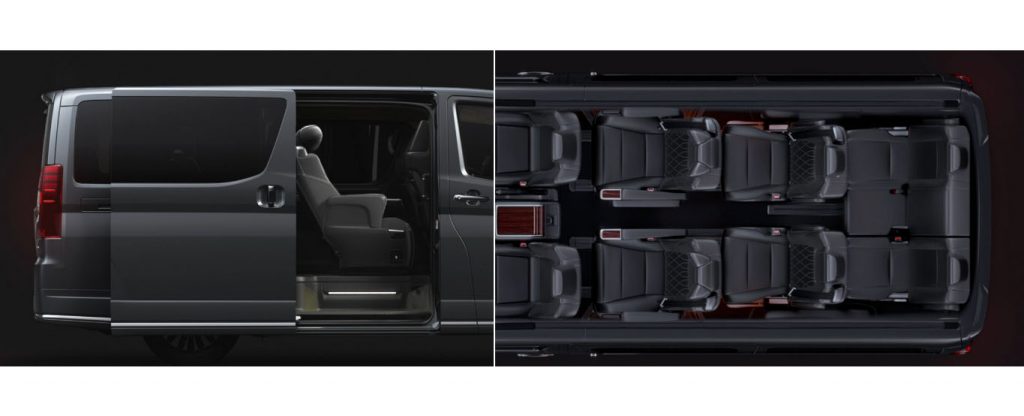 The Interior Sophistication
The Granvia has a very simple design that's easy to understand and use. Well placed switches, good ergonomics on the steering wheel, adjustable lumbar support for those every detail, to create a spaciously appointed interior to keep a modern family comfortable.
The best thing about the Granvia in the room inside the cabin. There is plenty of room, which is what want with a large family. Luxuriously appointed with leather and woodgrain finishes.
The seats are all adjustable so the so there will be not complains for the kids. Plus all the little extra, like the entertainment system, space in the arms rests and the fold-able tables keep them distracted.
Other of the usual mod-cons include:
Sun shades in the rear
Heated seating
Power windows
Air conditioning with climate control
Rear seats tip-up for more storage
Adjustable Headrest just to name a few…
Not to mention the extra luggage space for families on the go.
Toyota Granvia Power Plant
The Toyota Granvia engine is a 2.8L 4-cylinder diesel engine for both the 6 seater and the 8 seater range. Both models are outputting 130kw @ 3400RPM.
Here are the key specs:
Common Rail Direct Injection Diesel Engine
Max torque: 450Nm @ 1600-2400rpm
Bore x stroke (mm) 92 x 103.60
Compression ratio 15.6
Fuel economy (8L/100km)
Fuel tank capacity (70L)
I guessing you feel the reduction in power for 8 seater. That would be at a disadvantage in terms of weight when compared to the six seater. Especially if the 8 seater where fully loaded.
Granvia Exterior Design
Since the Tarogo, the Granvia has change considerable. Its a new level of quality that has been injected into this people mover.
From the outside, the Granvia resemble more like the Hiace boxy design, however with all the extra bling added to the Granvia, it certainly gives it a strong presence on the road.
On the inside we've considered about the comfort for all passengers with a strong powerful engine, and a feeling of security that this car is going to be there for you.
Front and rear LED's and fog, dlr's + auto levelling front headlamps
Manual rear dual sliding doors
Automatic rear dual sliding doors
Heated and adjustable side mirrors
Additional Benefits
Toyota Granvia comes in two variants: the standard G version and the VX. You get a spacious interior with both models of the Toyota Granvia.
What about touring? The Granvia would be the ideal vehicle for the family who want to take advantage of sleeping in a comfortable beds while on vacation. The front seats recline a whopping 75 degrees, and convert into a bed that everyone can enjoy!
For those times, you can retract the second row seats into a bed that will give you enough room to stretch out and relax!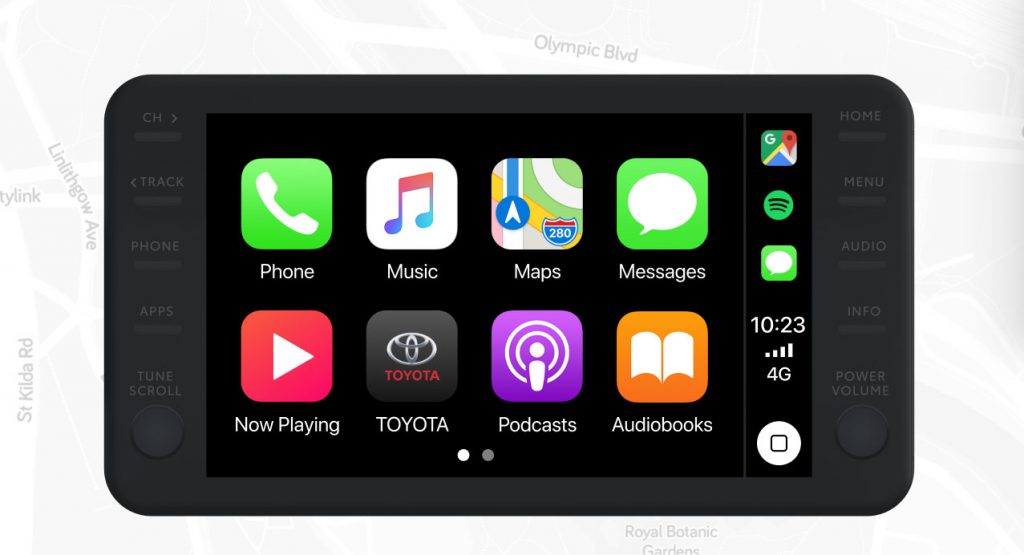 Toyota Safety
Toyota Safety Sense (TSS) features on the Grandia gives you more confidence on every trip . The three-camera 360 degree monitor gives you a better view of your surroundings, and can even take snapshots for you to keep as memories.
The vehicle will also give you audible feedback in case there are pedestrians or cyclists nearby, giving you peace of mind while driving at night.
And finally, the Toyota Granvia is packed with features that will enhance your long distance journeys, including an advanced multi-information display. You can even tell the vehicle to provide you with a video call while on the highway!
Conclusion
If you are looking for a people move, the Toyota Granvia is the perfect vehicle. For families looking to find a reliable and spacious car, it's got that in spades. With its generous cabin space, you can fit all your family and the gear with ease. And it has plenty of power under the hood so you'll never feel like you're driving an old clunker again.
You deserve a car that will make every day easier and more enjoyable. That's why we want to show you how easy it is to get behind the wheel of this amazing vehicle today.
What about a used family car?