Volkswagen is one of the most popular names in auto world thanks to its unique features.
One of the popular models in the Volkswagen lineup is Volkswagen Transporter Shuttle. The vehicle comes with a wonderful combination of a range of features. Putting sophistication, elegance, strength, and power in one vehicle makes it unique.
Essentially this is a Transporter work van with windows and and up to 9 seats. Perfect to transport that big family from a to b.
The latest version is a contrast between a minibus and an MPV and can accommodate up to 9 passengers. This year's Volkswagen Transporter Shuttle is crammed with features found across the whole transporter class. If you want to travel in comfort and style, the the latest Transporter edition is your best bet.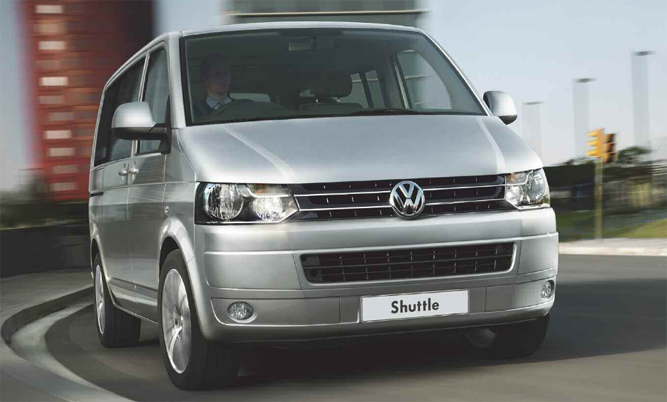 Unique Design Of The Shuttle
Designed to comfortably accommodate up to nine people, the Volkswagen Transporter Shuttle features comfortable seats. Every seat is adjustable to your suitable seating position, giving you great comfort on short and longer trips.
The large, easy-sliding rear side electric doors mean that you access the interior hassle free. In addition to sliding doors, it comes with power heated mirrors as well as electric windows, optional kit comprise alloy wheels, cruise control and sunroof.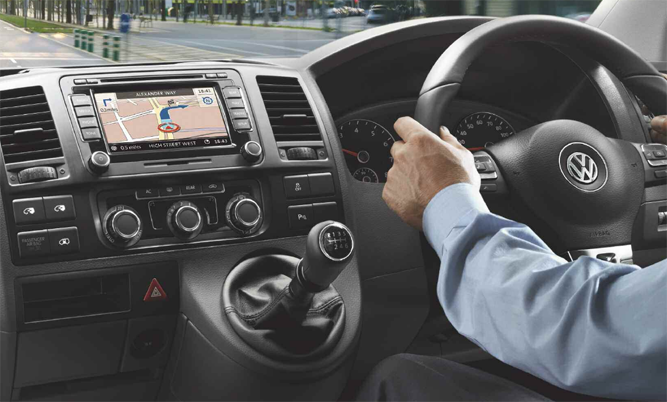 Transporter Shuttle Interior
As expected, ths edition comes fully packed with state-of-the-art interior features. Both front seats feature adjustable armrest as well as height adjustment and adjustable lumbar support. That's not all! All controls are within reach, with logical white-on-black dials.
The cabin is super-light and airy, with plenty of head, shoulder and leg room. Finding the ideal driving position is made simple by the height as well as adjustable four-spoke steering wheel.
How Comfortable Is The Shuttle
The Shuttle is extremely comfortable thanks to comfortable seats which come with extra touches such as powerful lights good enough to read. In addition, passengers can enjoy the views through the large windows.
Also, they get their own air conditioning rendered through aircraft style roof vents as well as face-level outlets. The noise of the engine is suppressed inside the cabin. As with all Volkswagen models, this version has excellent reliability.
Volkswagen Technology
The 2020 model, which comes with a monochrome screen and comprises a trip computer and a single CD, is undoubtedly worth considering. It is simple to use and you do not have to look at the manual.
Also, directional navigation graphics are displayed on a screen between the speedometer dials and rev counter. Volkswagen has for years been at the forefront of fuel technology and its most recent system is called as 'PD' technology which helps you shrink your fuel budget.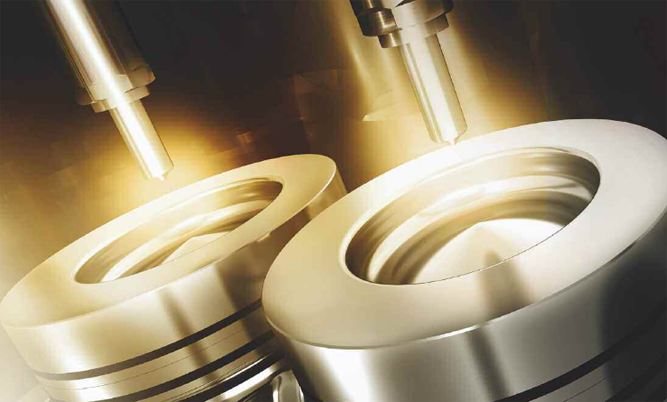 Engine inside The Transporter Shuttle
There are four TDI PD diesel engines for Shuttle users: Two 1.9-litre units and two 5-cylinder 2.5-litre power plants. Larger engines are fixed with a 6-speed manual gearbox with the choice of 6-speed Tiptronic automatic on TDI PD 130 PS.
The engine is also amazingly flexible, pulling strongly across its rev range to offer good mid-range as well as top-end performance.
Final Thoughts
As well as being cheap to maintain, this van also undercuts all its competitors in features making it a great choice for people looking for a large vehicle. It is a great choice for individuals, families, companies or groups, like cab companies, airlines, and hotels, who want to carry up to 9 passengers in comfort and style.