The Lexus LX500 or LX600 series are the company's flagship luxury SUV Range. "The brand devotee's vision of gratification through excess." They say! In other words, for people who like to indulge themselves.
Although most luxury SUVs owners will rarely put their cars to the ultimate test, driving it Off-Road. Typical owners of LX can have confidence just knowing that their vehicle can handle complicated terrains and poor weather conditions.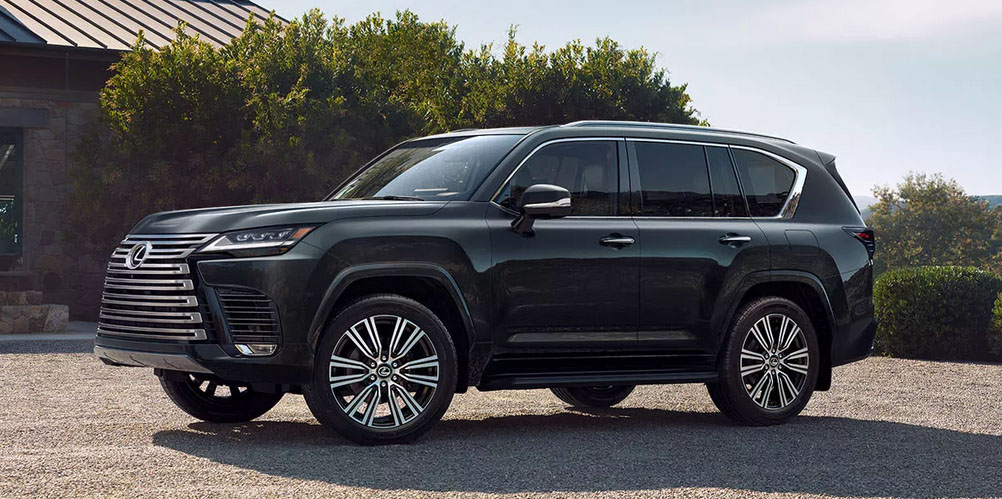 The Lexus describes it as "combining the pinnacle in rough-road driving capabilities with exquisite craftsmanship and refinement to give you – sophistication – power – presence "
Not that it's a bad thing, the 200 series is an incredible vehicle. It's just that the LX series is a lot more expensive for almost the same vehicle.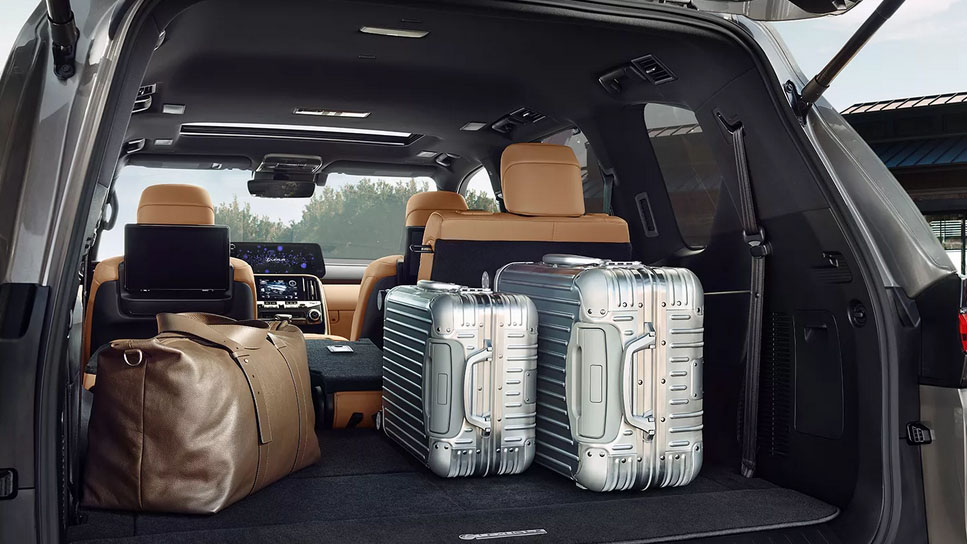 What's New?
The 2023 Lexus LX series is built on a stable 2,850mm wide wheelbase that commands a strong and overwhelming presence combined with some elegant touches for the Lexus sophistication. [Previous Models]
The owner is presented with all new engine choices and a new 10-speed automatic gearbox. They have added improved driver-assistance systems, and the incorporation of Lexus Driving Signature ideals provide for exceptional on and off-road performance.
The new flagship's foundation is a highly rigid new GA-F platform, with over 100kg of weight savings and improved front-rear weight distribution.
Lexus LX570S Specifications
Body 5-door- 8-seat
Drive AWD
Engine 5663cc V8, 24v
Power 270kW @ 5600rpm
Torque 530Nm @ 3200rpm
Fuel consumption 14.4L/100km (combined)
CO2 emissions 334g/km
Compression ratio 10.2:1
Transmission 8-speed automatic
Suspension double A-arm front, four-link rear, adaptive air spring
Length/width/height 5080/1980/1865mm
Wheelbase 2850mm
Tracks 1645/1640mm
Kerb weight 2740kg
Brakes 340mm four-piston front/345mm single-piston rear
Tyres 275/50 R21 Dunlop Grandtrek
Price From $168,767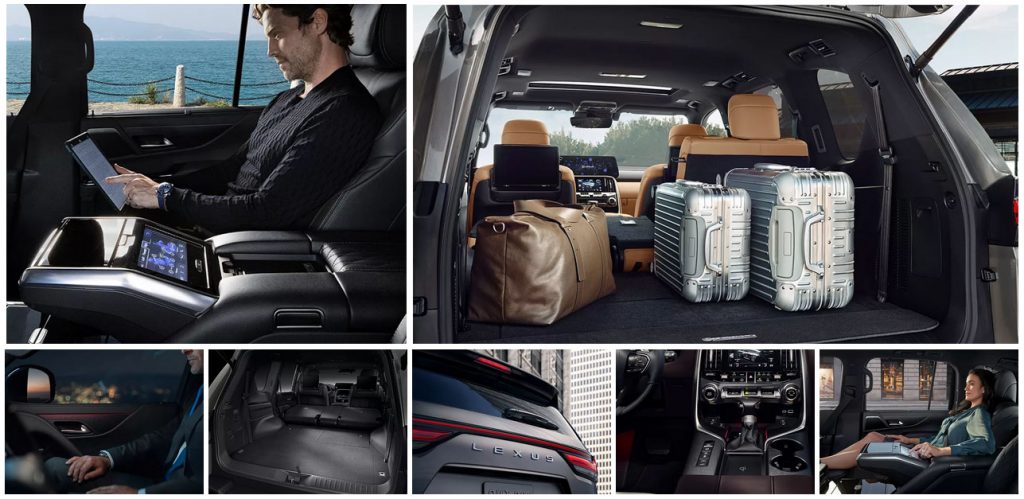 What about a used family car?
LX Engine Power-plant
The Lexus LX series is packed with a high-output twin-turbo V6 engines. Depending on the model you can get Petrol or Diesel.
3.5-litre petrol and 3.3-litre diesel engines with a new 10-speed automatic transmission and improved driver-aid systems are used in the current model range, which includes the Grand C4 Picasso (LX600) and Grand C4 Picasso (LX 500d).
The S model is a plus-sized muscle car thanks to the naturally aspirated 5.7-litre 3UR-FE V8 engine's big heartbeat.
The all-new GA-F architecture is based on a highly rigid new GA-F platform that includes more than 100 kg of weight savings and a better front-rear weight balance.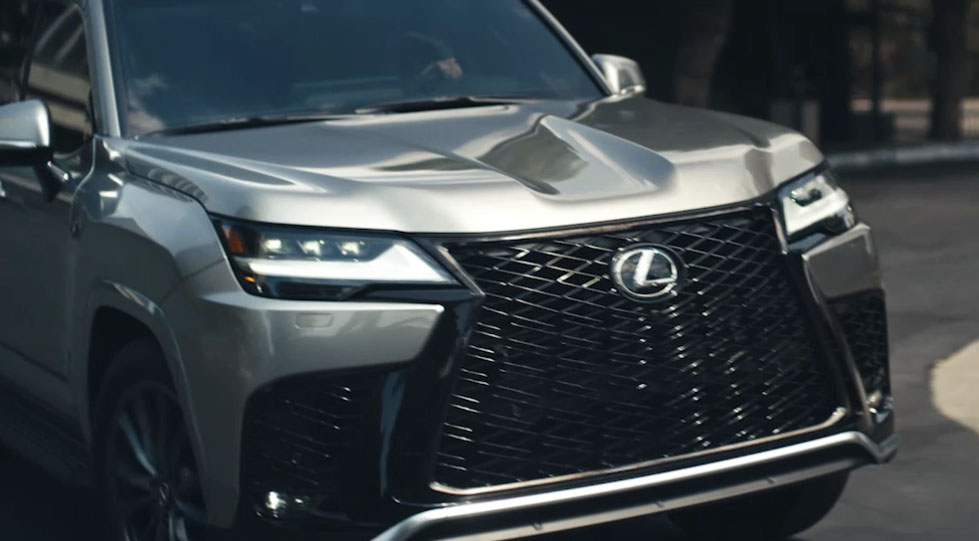 The LX600 is powered by a twin-turbocharged 3.4-liter V-6 engine that produces 409 horsepower and 479 pound-feet of torque.
Also with a 10-speed automatic transmission and four-wheel drive are both standard equipment. The powerplant is derived from the new Toyota Land Cruiser, which shares its mechanical foundations with the LX.
Lexus, like Toyota, is known for its hybrid powertrains, so we wouldn't be surprised to see a gas-electric configuration in the LX's engine bay, similar to that seen in the Tundra pickup.
So far, Lexus has provided only limited information on this non-hybrid engine. We'll provide additional information and driving impressions after we've driven the new LX.
Interior Of The LX Series
The all-new Lexus LX is the second Lexus production car to feature the innovative Tazuna Concept, a new way to cockpit design.
The Japanese term "tazuna" is derived from the reins used to control horses, as it aims to enhance the pleasure of driving a vehicle at whim by enabling better communication between driver and machine.
The Lexus twin display debuted on the instrument panel. The upper 12.3-inch screen shows navigation and audio controls, while the lower 7.0-inch touch screen displays the climate control and functions as a driving support screen for Multi-Terrain Select off-road driving.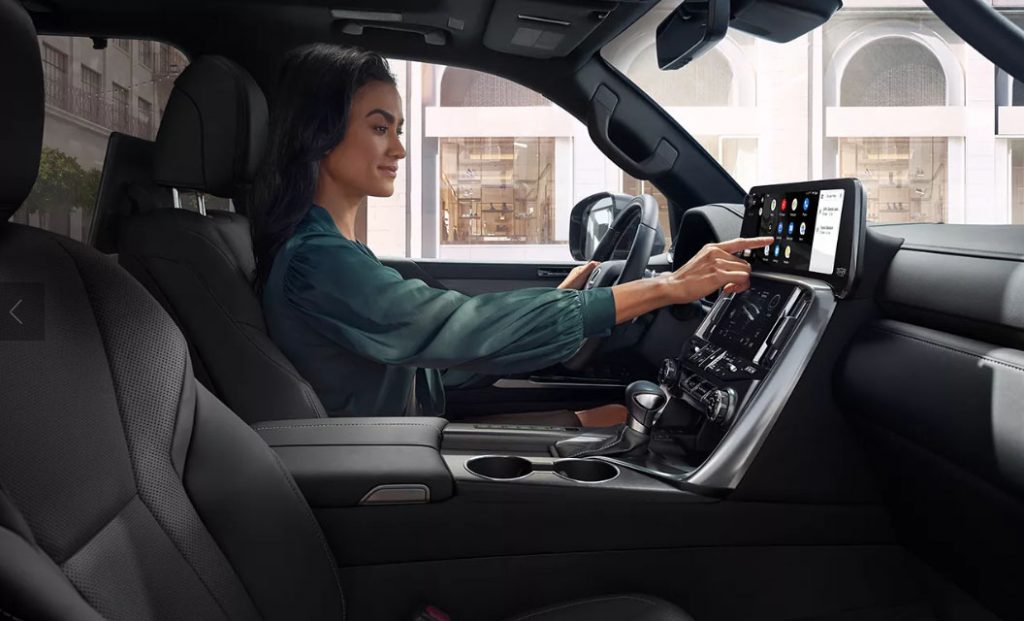 The first Lexus innovation, standard on all LX models, is fingerprint verification via a sensor in the ignition button's center. Unless the fingerprints match those stored for the car, the engine will not start.
There's a fridge-freezer with a half-dozen little bottles but no place to keep keys or other small objects; there's an ad-hoc inductive charging pad that makes a strange whirring noise; there's an analogue clock and DVD player, but no Apple or Android smartphone mirroring.
Perhaps technically restricted by the old non-touchscreen infotainment system with its hated Remote Touch joystick interface, which is so cumbersome and distracting that it's amazing it was able to crawl out of Lexus R&D.
New Off-road Features
The all-new LX offers enhanced new and developed technologies for off-road driving, providing an even greater feeling of security in difficult terrains.
For off-road driving, Multi-Terrain Select now works in high and low ranges. It allows the driver to choose from six modes, including Auto, Dirt, Sand, Mud, Deep Snow and Rock.
Adaptive mode was introduced for the first time and can handle every condition from low-speed driving on rough terrain to high-speed driving on unpaved roads.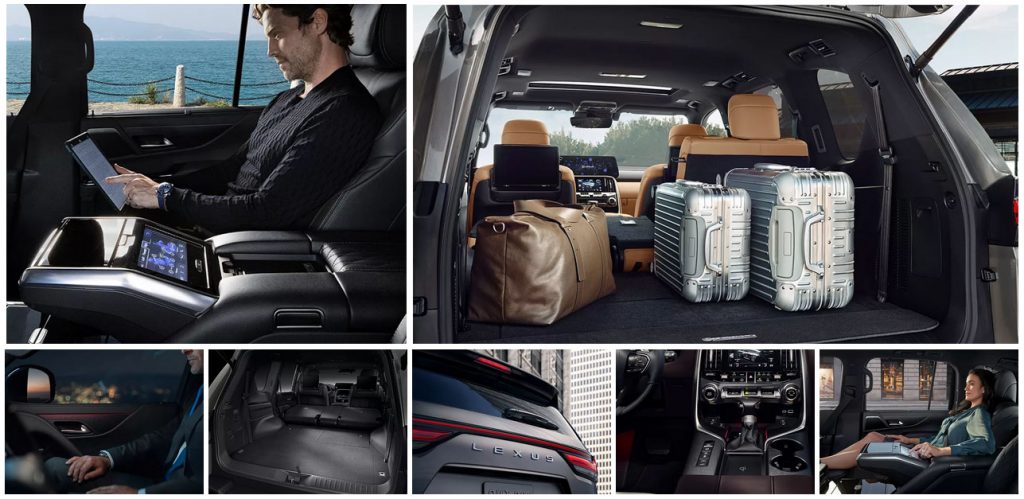 The Driving experience
The front-end design is powerful, boxy and muscular, with sharp edges. Its high-riding form – those grille, hesitant rims, tacked-on bumper skirts – is difficult to evaluate; it's more like a yacht than a van.
It may be too much Lexus for the inner city big smoke since it demands a cautious approach, particularly when parking where the fuzzy fish-eyed reversing camera and antiquated overhead viewing provide only minimal assistance.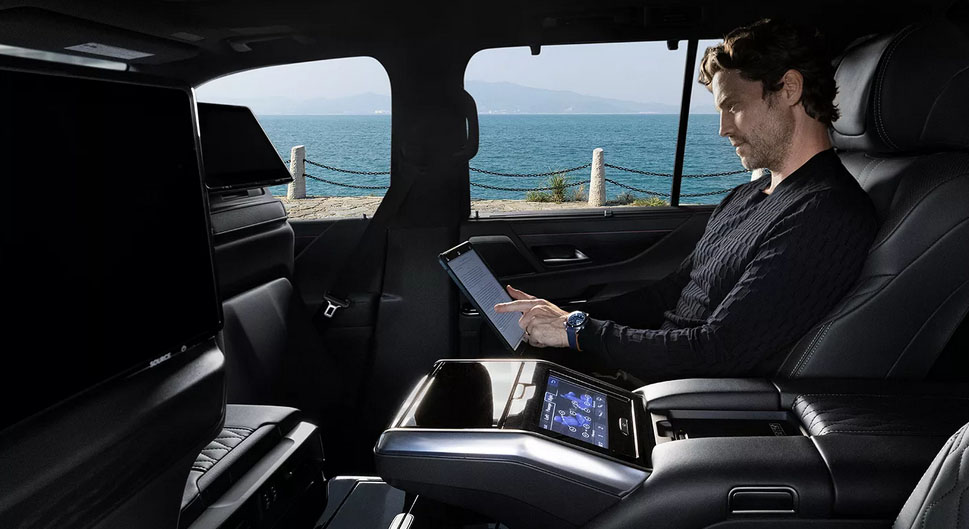 Occupant safety
The base Standard level has enough space for five people in two rows of seats; the Premium, Luxury, and F Sport trims add a third row of seats, allowing for a total of seven passengers.
The Ultra Luxury model is only available as a four-seat layout, with dual captain's chairs in the rear divided by a center console and wireless smartphone charging capability, as well as specially designed seats to improve comfort.
It's a seven-seater with any room for third row passengers and accommodation for two more persons in the rear, which is perfect. The second-row seats are particularly deep, allowing you to get into them from behind.
Row two's 40:60-split seat format power adjusts to balance legroom throughout the cabin but all rear positions are short on legroom with all seats filled, though the high bases and low windows afford great outward viewing for kids.
The 2018 Lincoln MKZ comes standard with a number of driver-assistance systems, including automatic emergency braking, adaptive cruise control, and lane-keeping assist.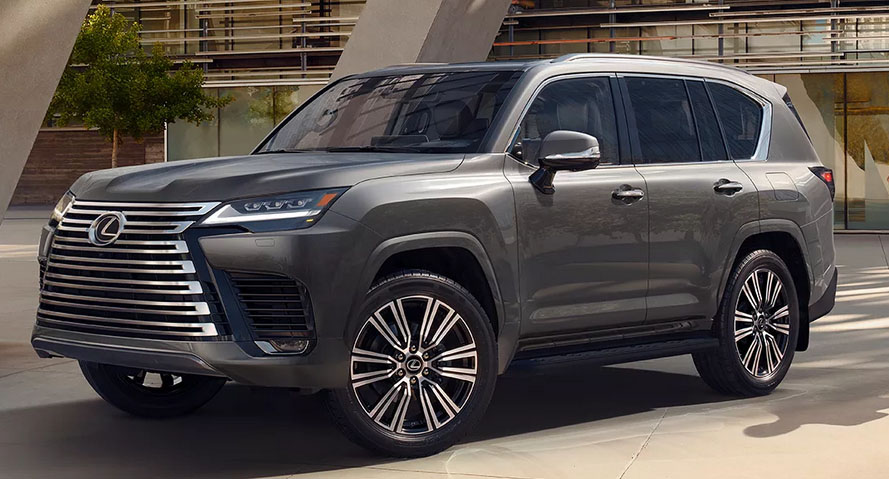 For more information about the LX's safety performance, go to the NHTSA and IIHS websites. The following are some of its important safety features:
With pedestrian-and-bicyclist detection and standard automated emergency braking (you can rest easy when travelling to your destination)
Standard lane-departure warning and lane-keeping assist also come standard on all models.
Adaptive cruise control is available as an option on all trims.
Conclusion
The all-new LX 570 is a luxurious SUV that comes packed with features for both off-road and everyday driving. It offers enhanced technologies for off-road driving, as well as a comfortable and spacious interior.
The car also has a number of safety features that make it an ideal choice for families.
Searching for a new family car?
Previous Lexus LX Reviews